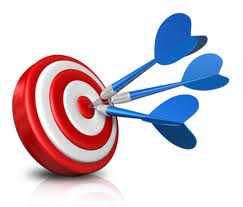 Here I am! I have just finished my first acquaintance with new invoicing software. I have been using program for creating and sending invoices almost for 2 hours. I decided to make review right now in order not to forget some small things. I was quite skeptical before I have tried invoicing software. I doubted that some invoicing program could be worth paying money for it. I could manage invoicing manually and don't pay any money. It was hard to make me loyal and to push me to try invoicing software. If there hadn't been free trial version of the program I would have never tried it. But providers of the program made right decision to give user an option to try program before purchase.
Well, about the program… The start wasn't that easy. I spend a lot of time to fill in all the company data and my product's data. Of course I could fill in all the data later, but I wanted to do it first. Actually it wasn't cleverly to fill much data into the program until you just try it. But fortunately I bought a membership to use this invoicing software permanently. So I added to the program the data about all my clients also. When all the possible information is added to the program it becomes easier to create invoice. With a few clicks I can add all necessary information to the invoice. When I got used to the program everything became simple and understandable. The invoicing software I am using is not very complicated because it provides only necessary essential features. To my mind it is better to start with simple invoicing program instead of buying advanced program full of useless features, which you will not use.
The most in my invoicing software I enjoy invoice templates. One template is color and one – black-and-white. Both look nice and professional. It is complicated to create such invoice template in Excel or Word.
I have concluded that creating and sending invoices manually isn't worth it. It is better to save your time and use convenient invoicing software. And money that I need to pay for using invoicing program proves its value!